durlum presents new, exciting products and ceiling-lighting combinations at the BAU 2019! Here you will find an overview of our exhibited products.
Of course, you can also download our digital trade fair flyer here.
Fascinating and unique design accents can be set with durlum's metal open cell ceilings and integrated lighting systems. Especially the ceiling-lighting integration of the multidirectional open cell ceiling TICELL-N and the new LED downlight PUNTEO®-N offers creative, versatile and efficient design options.
PUNTEO®-N Data Sheet >
PUNTEO®-N Technical Data >
PUNTEO®-N Eulum Data >

MORE >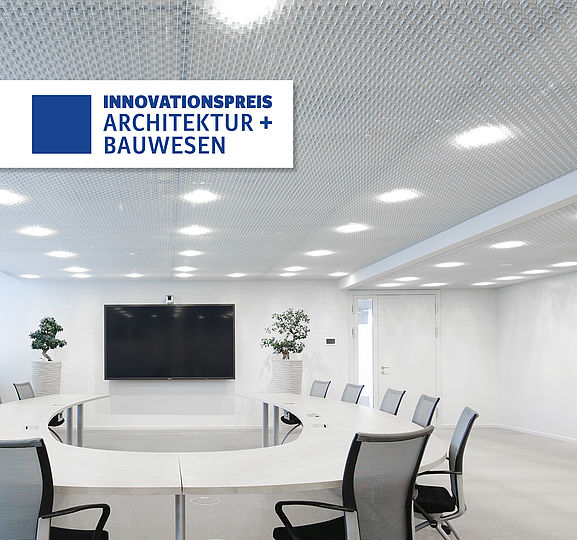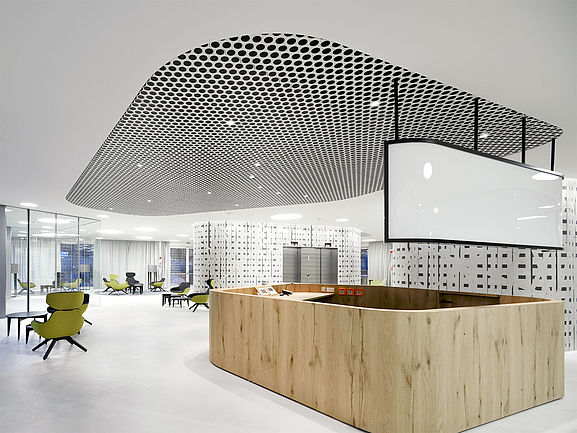 The successful ceiling-lighting combination of POLYLAM® and the spotlights PUNTEO®-S by durlum is inspiring as always. Horizontally arranged, the linear vertical baffle system also works as an amazing and functional wall cladding with a unique character thanks to its creative scope of form, color and individual printing patterns!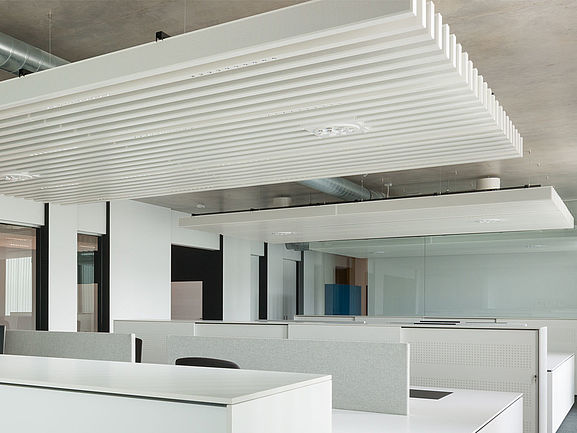 The expanded metal system S-OMEGA RHOMBOS with integrated OMEGA lighting channels appears weightless, especially as a raft ceiling.
Elegant appearance meets technical ingenuity with diverse, aesthetic and flexible design options.