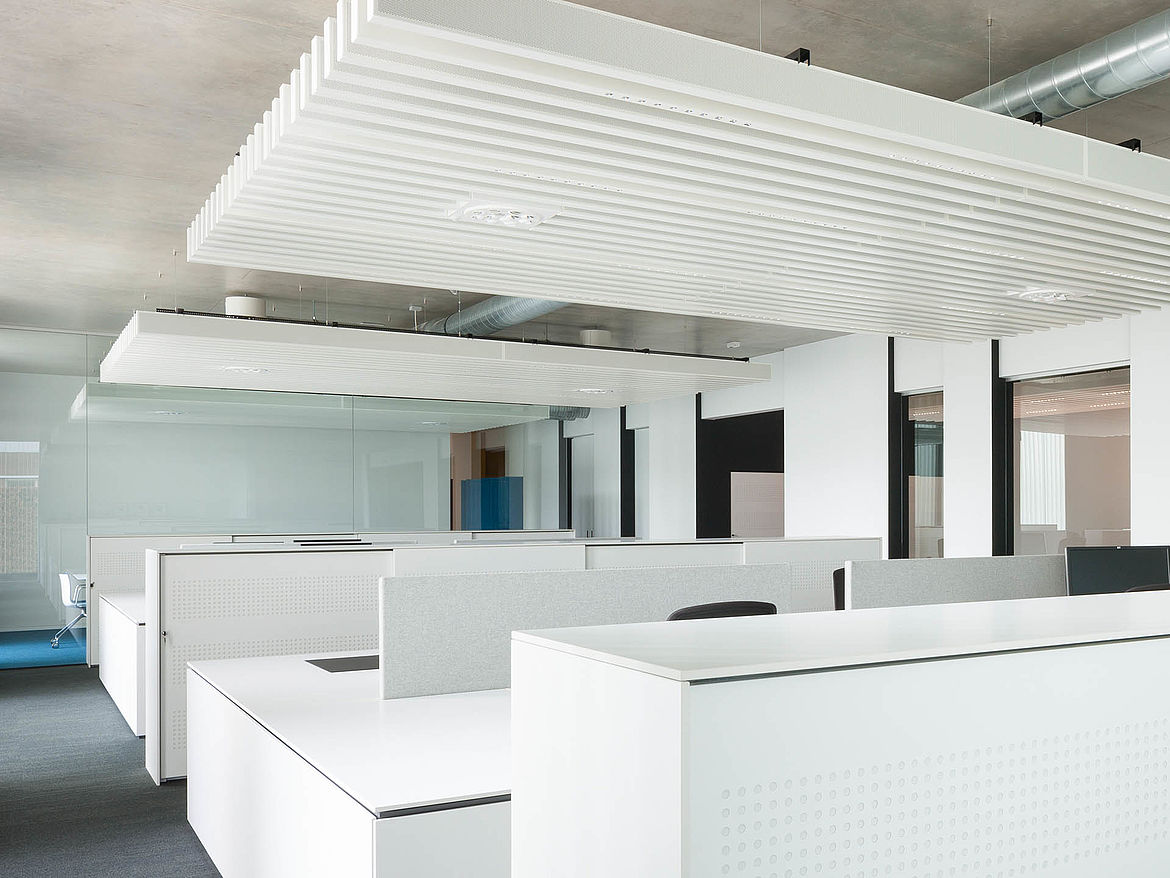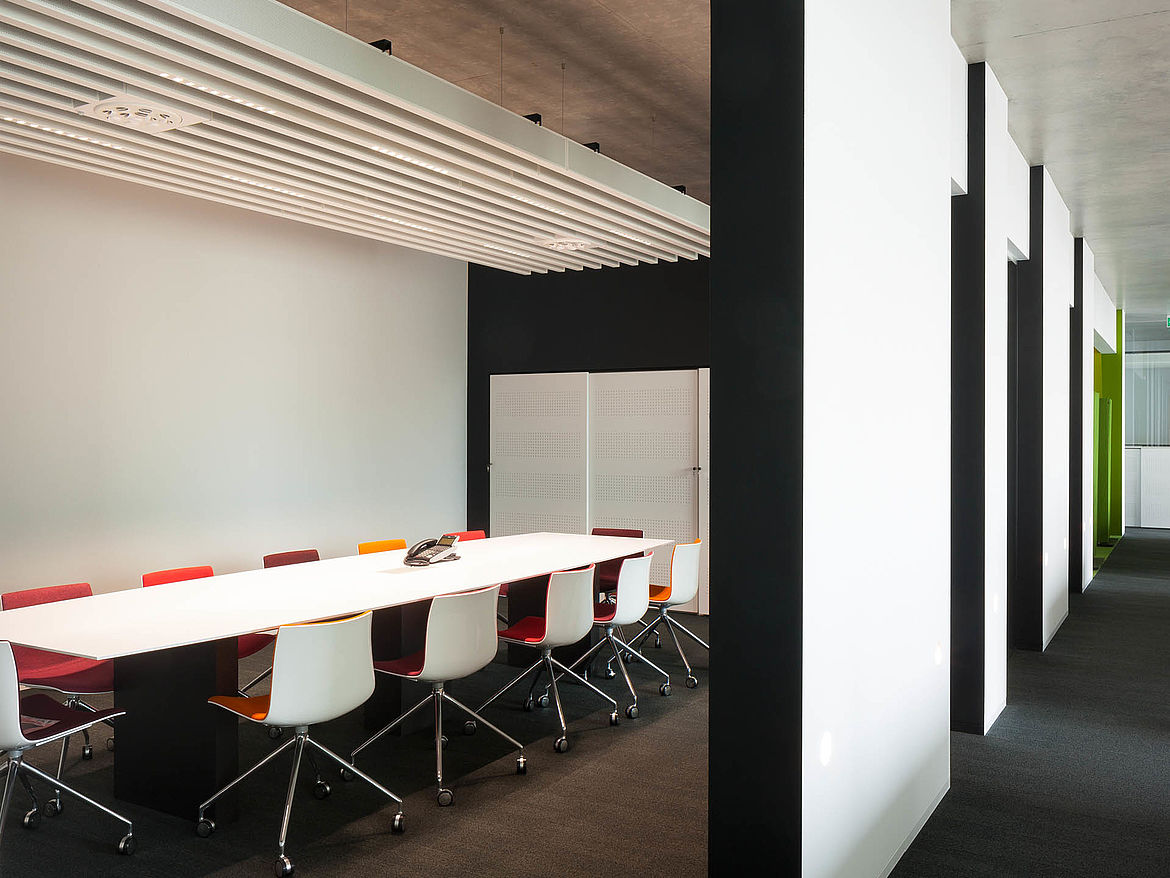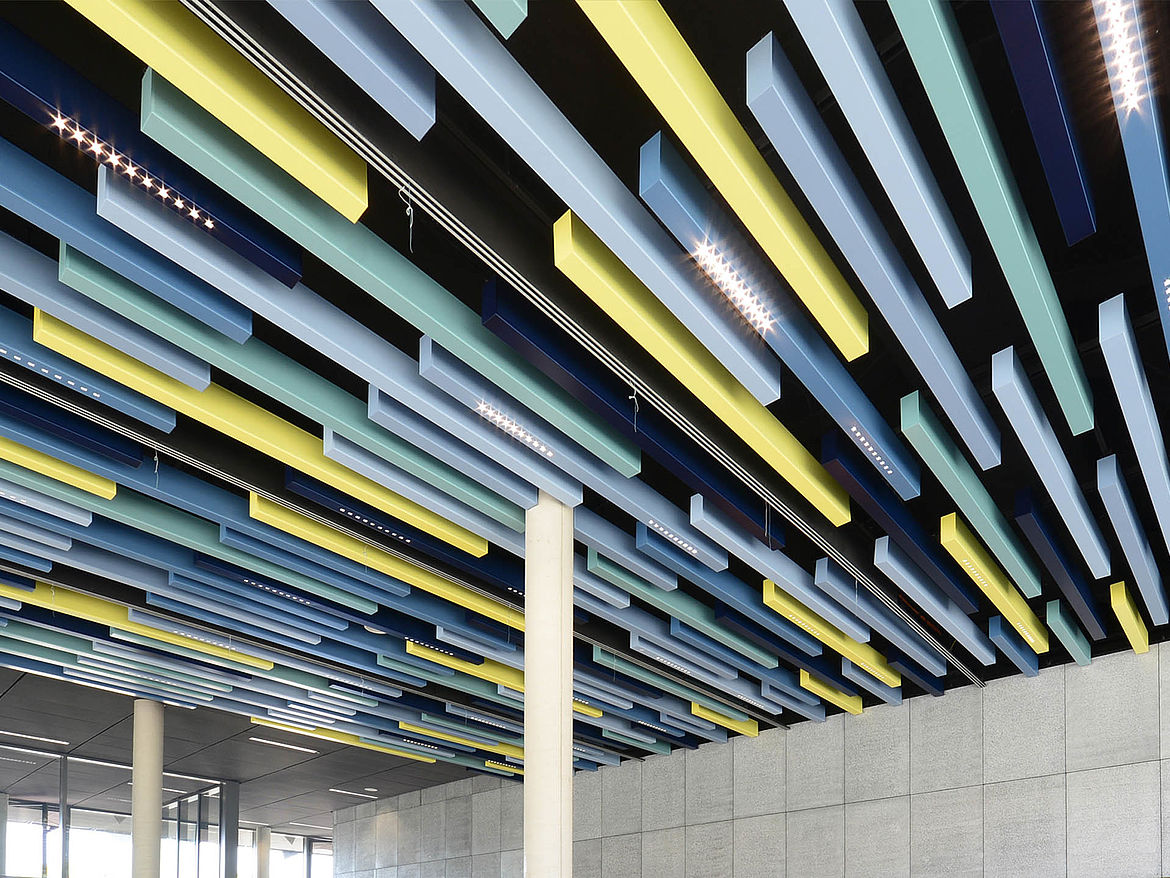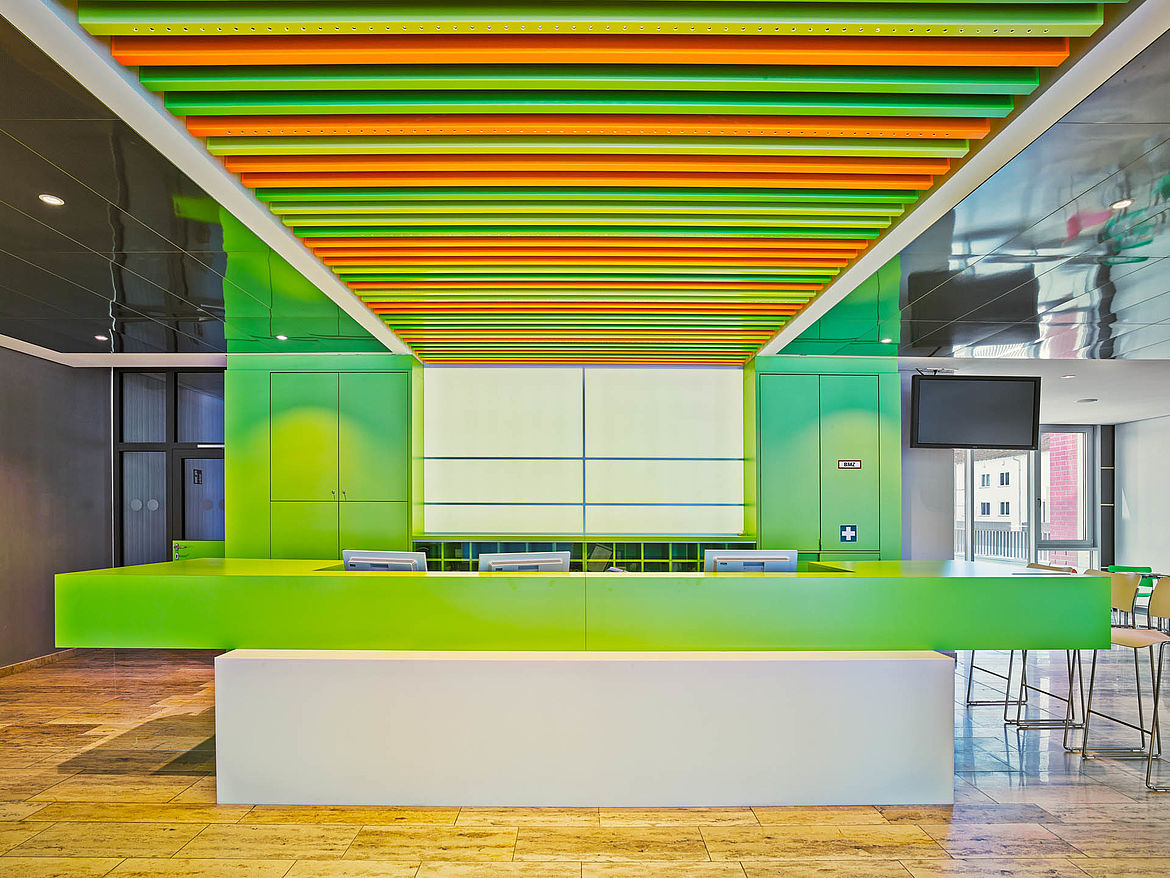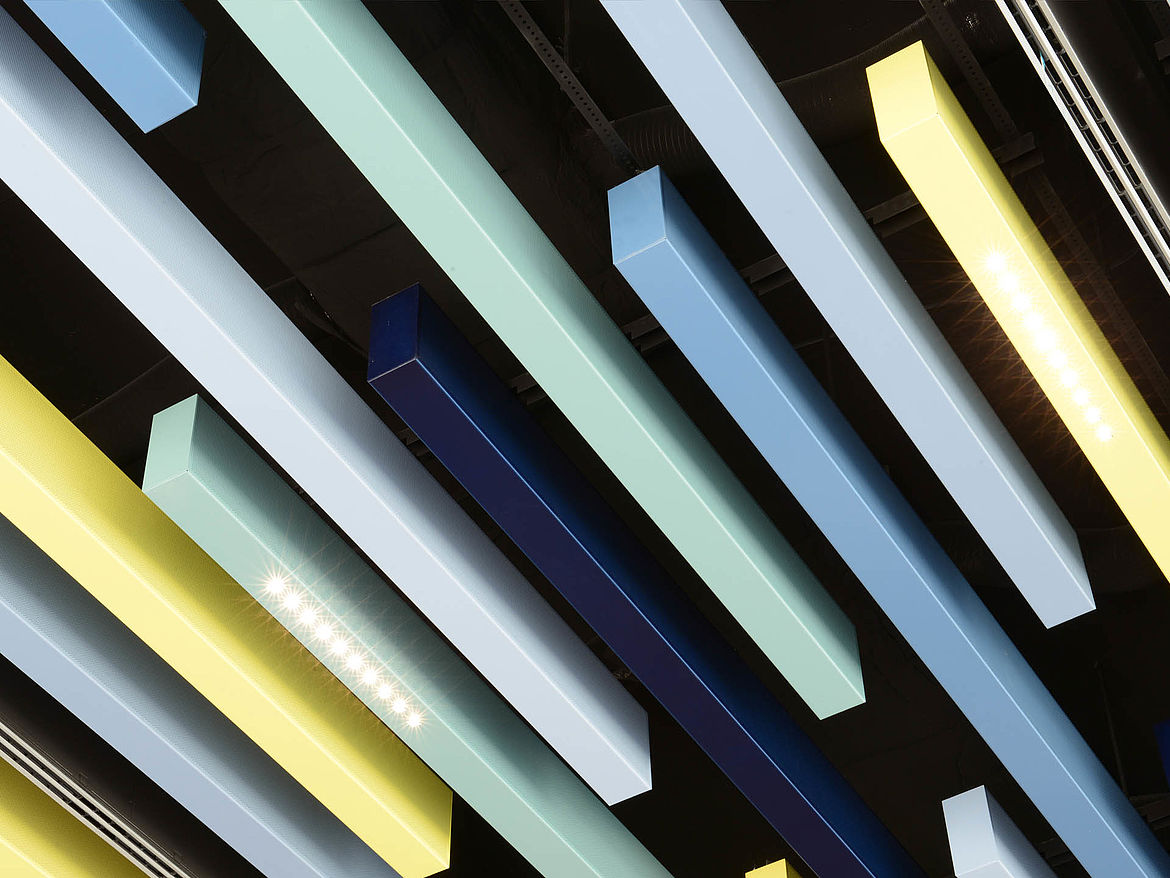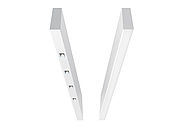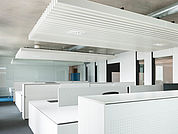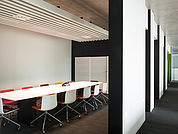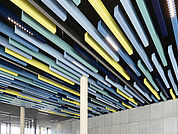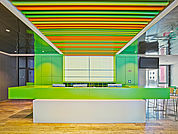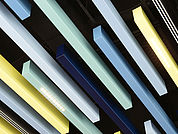 The ceiling-light combination comprising vertical louvre system POLYLAM and LED downlights is a real head-turner. The downlights deliver powerful lighting results, coupled with compellingly minimalist looks. Paired with acoustic properties and the scope for printing patterns on the open ceiling, options are virtually limitless.
Downlights can be provided in Tunable White
Ceiling and lighting look as though poured from the same mould
If so desired, luminaires can be supplied in plug-and-light condition.
POLYLAM vertical baffle ceiling with PUNTEO-S25 LED Downlight
Dimensions and luminaire details
Baffle width: 40, 63, 100 mm
Baffle length: 600 mm – 3800 mm (special up to 4000 mm)
Baffle height: 100 mm – 360 mm
Total build height: Baffle height + ~ 63 mm
Module spacing of the lamella: Baffle width + 50 mm
Integrated light module: 1 x 4 spot luminaires
Light colour: 3000 K, 4000 K Tunable White if so desired (2700 – 5000 K)
Light output: 1840 – 1984 lm per module
Dimmability: DALI dimmable
Power: 4 x 4 W
Voltage supply: 230V/50 Hz
IP 20
Protection class I
Material and surface
Baffle ceiling: galvanised steel sheet (standard), white powder-coated (RAL 9016 matt). Other (RAL) colours and surfaces with printing, e.g. wood grain finish (DUROPLAN W), or anodised aluminium (DUROPLAN A050, DUROPLAN A080) on request.

Acoustics and perforation
The absorption surfaces can be adapted to suit building requirements using different baffle spacings, heights and widths as well as with different fillings (mineral wool in a PE sack or polyester fleece).
Baffles can be perforated along their flanks (standard: RV-L6).

Fire behaviour
Baffles: Steel sheet (powder-coated, smooth or perforated): DEFEO with fire protection classification A2-s1.dO (non-combustible)