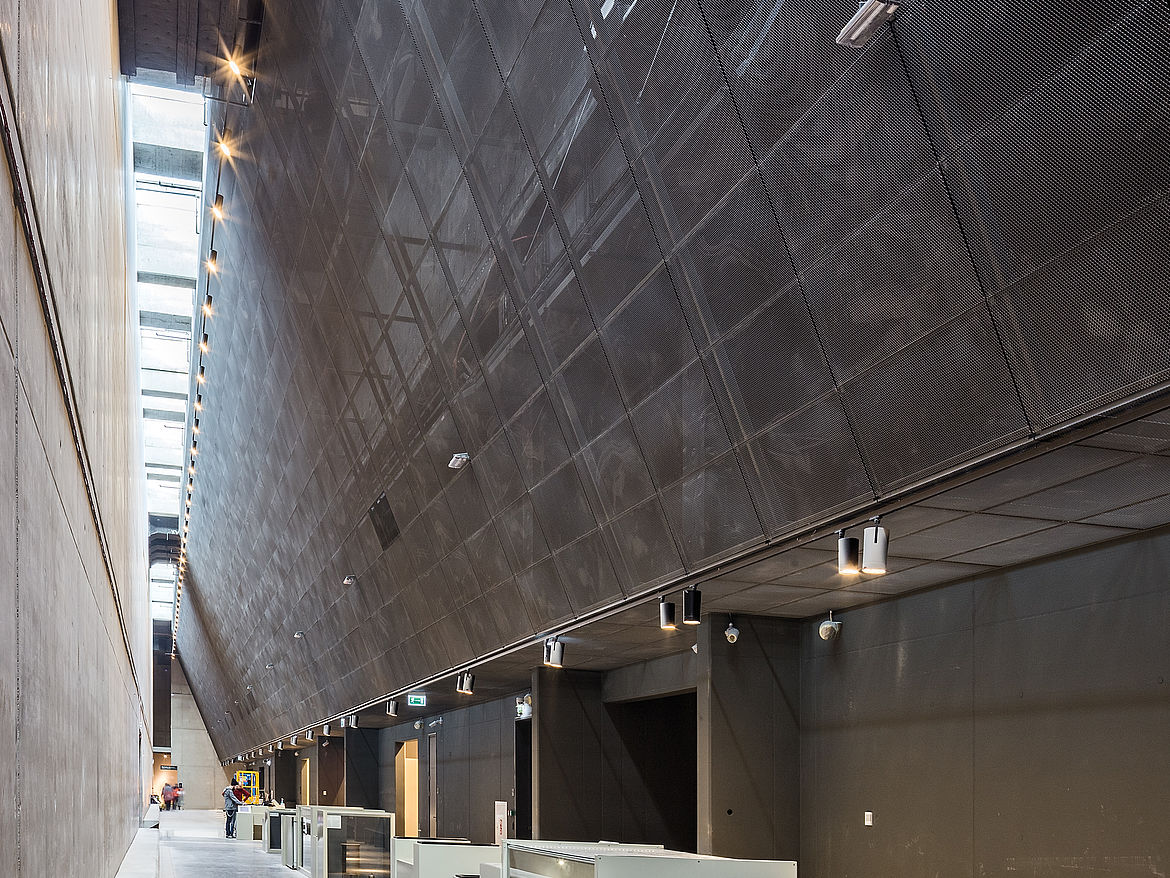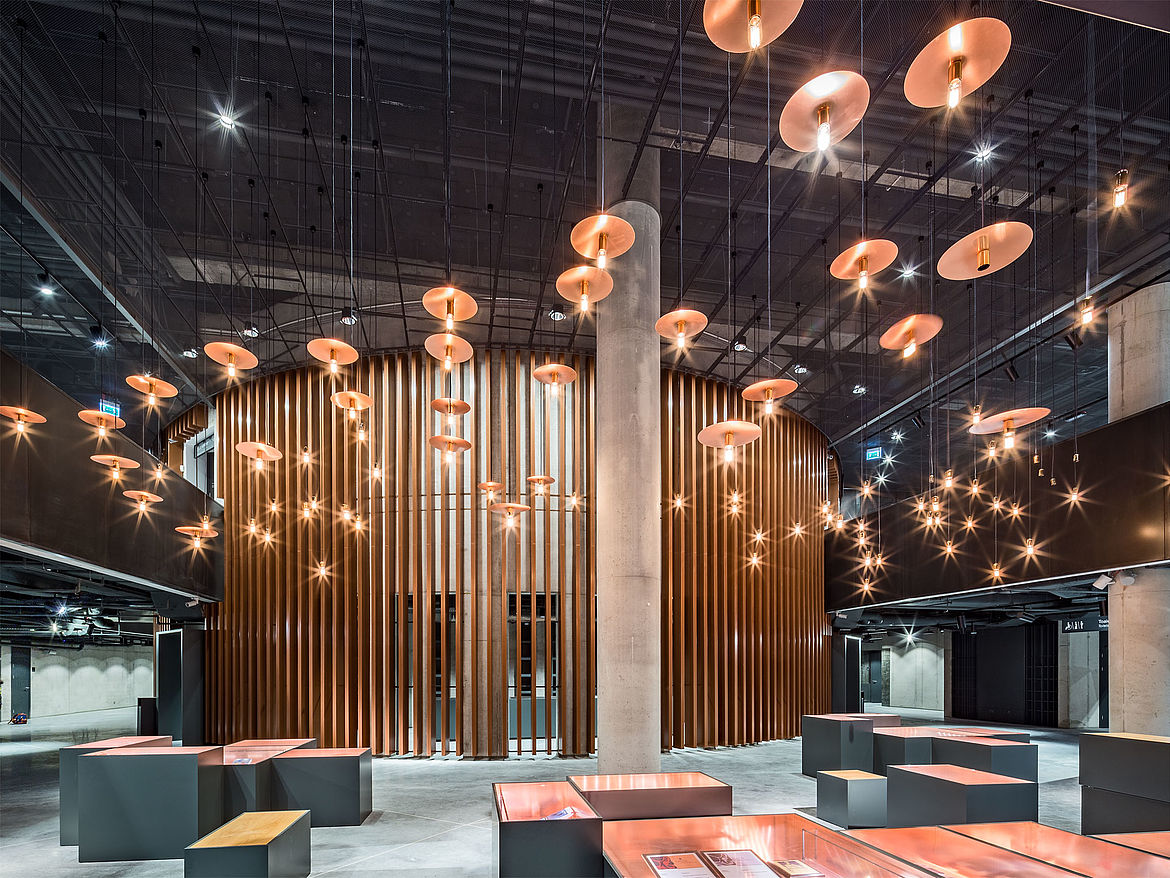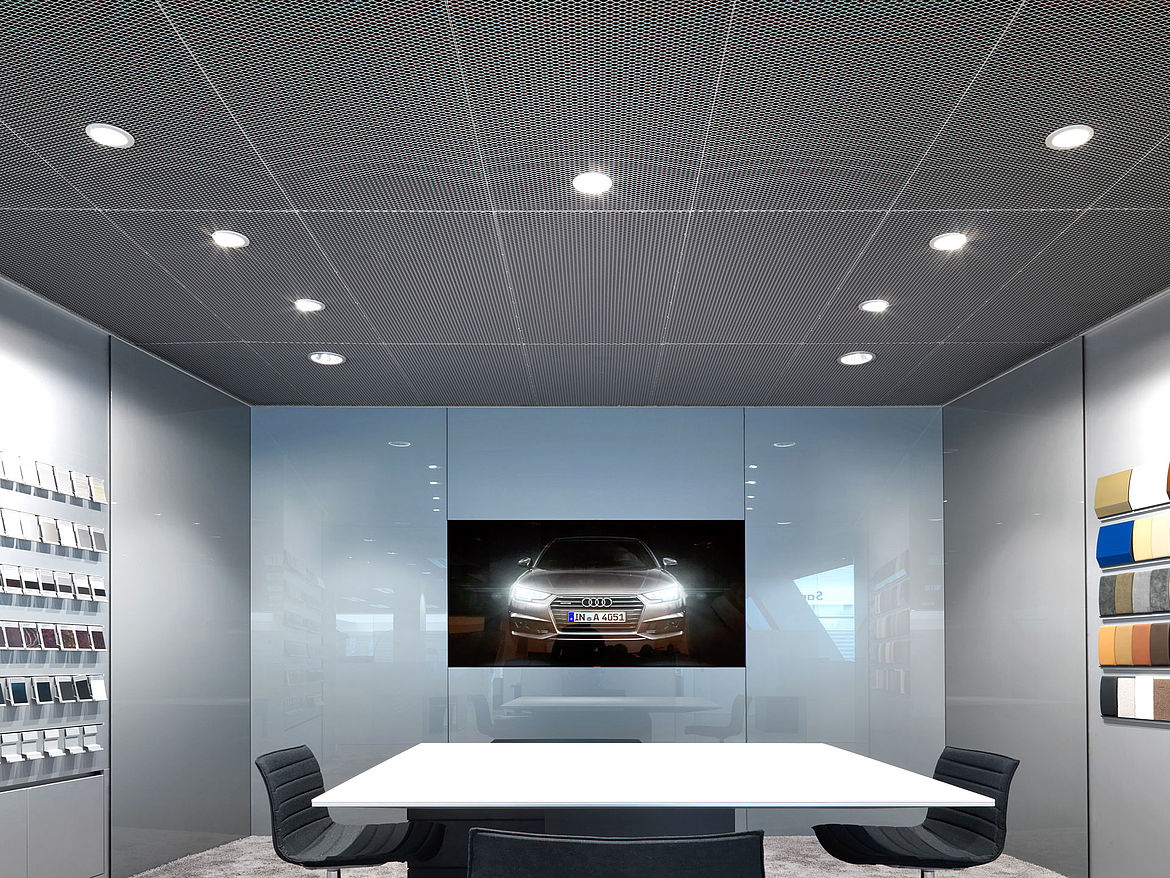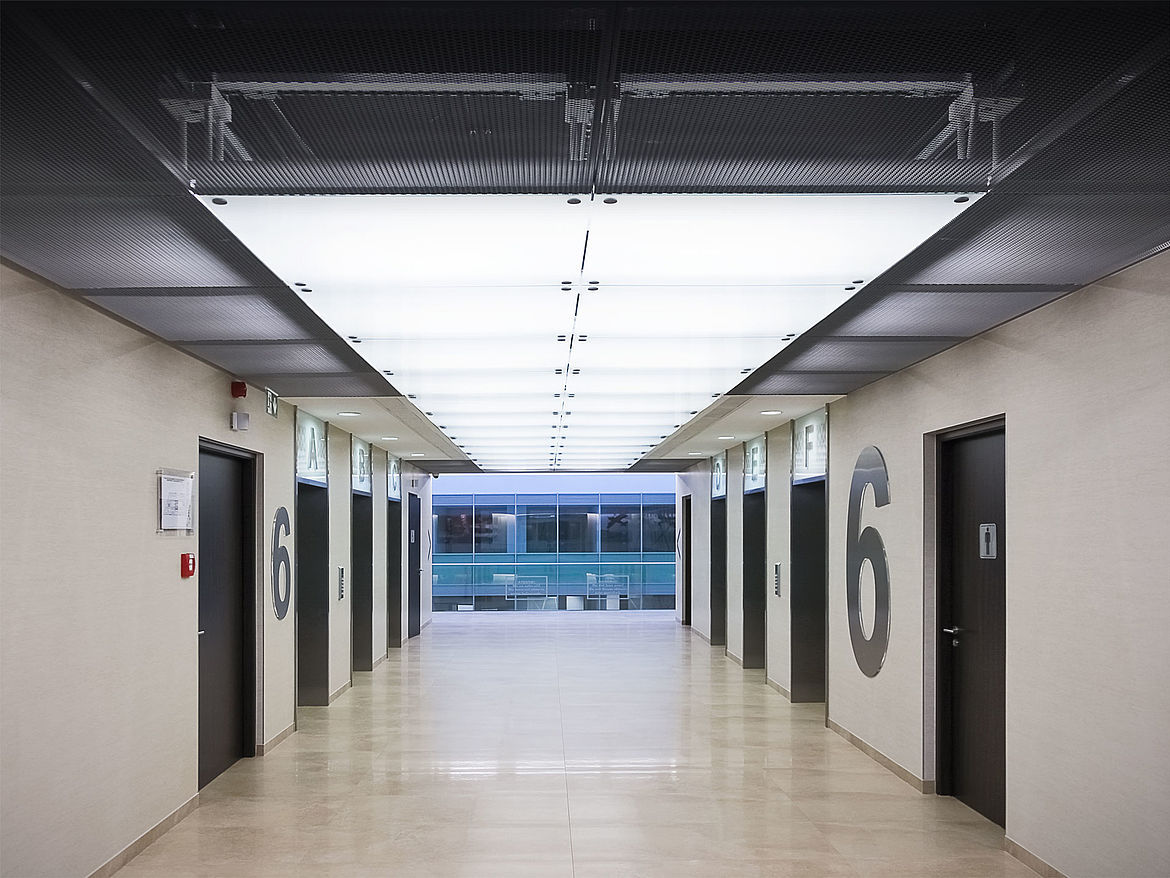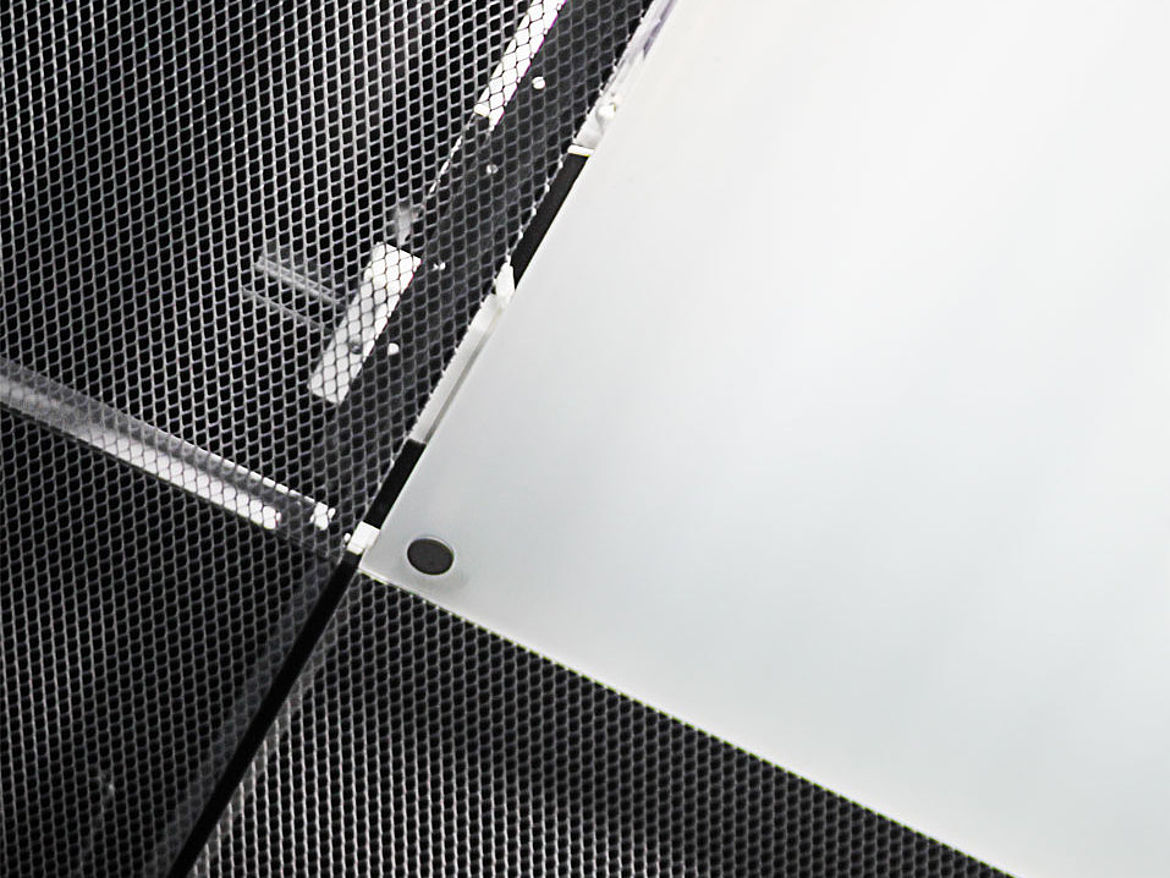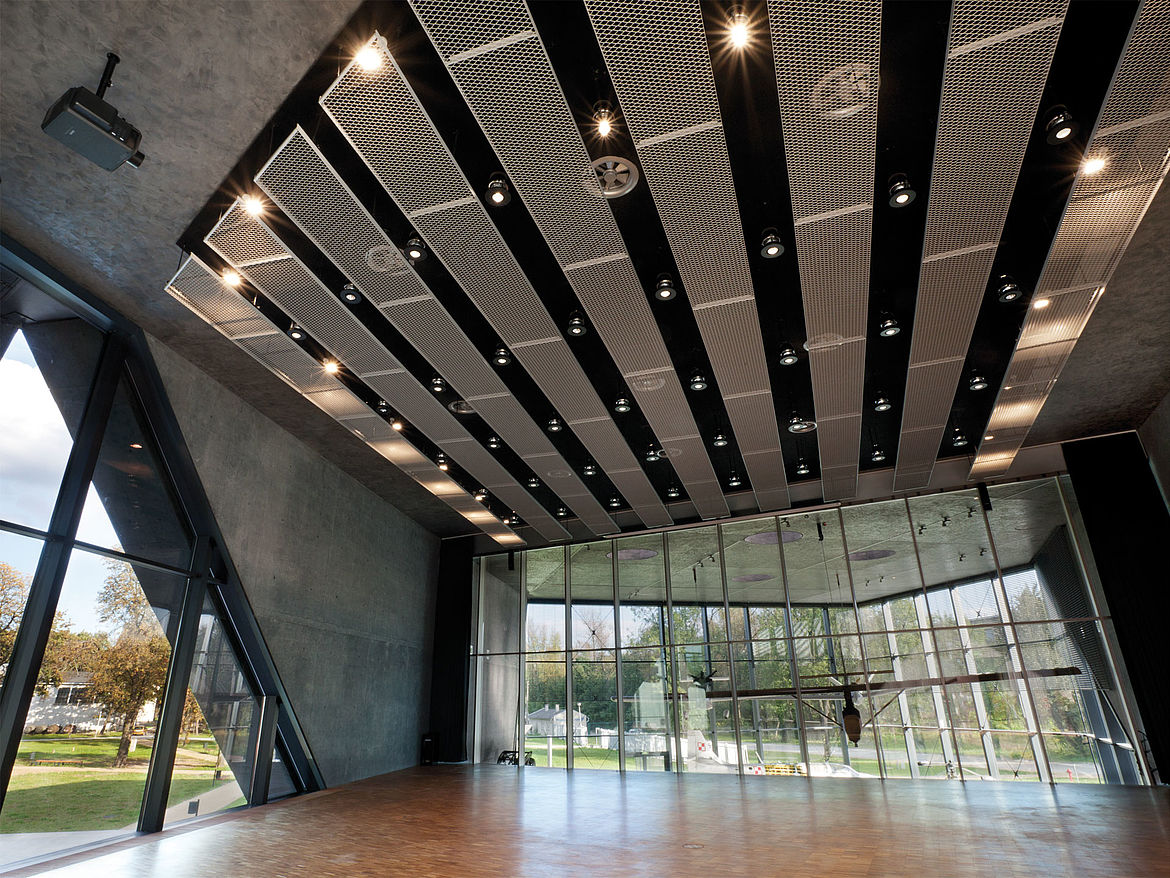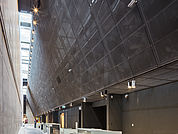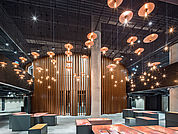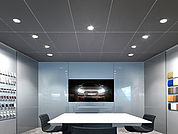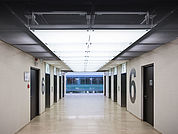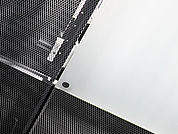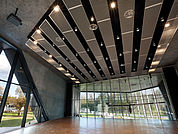 The S4 RHOMBOS system is an expanded metal ceiling with a concealed sub-structure. The respectable seam width of 2 mm helps to create a very homogeneous look and feel to this ceiling. The individual panels are hook-mounted in the system with positive and torsion-free connections, and are easy to remove. After that, they are easy to remove at any time.
Suitable for outdoor applications because of wind protection
Ball-impact resistant
S4 RHOMBOS Lay-on/hook-on system
Dimensions
Length: ≤ 3000 mm
Width: ≤1100 mm
Recommended surface area: 3.0 m²
Surface-welded frame as standard, with other version variants available.

Material and surface
Galvanised steel, aluminium on request: silver metallic (similar to RAL 9006), white (RAL 9016 matt DUROPLAN Type 1), brilliant chrome with clear lacquer. Other powder coatings are possible.

Acoustics and meshes
As standard, sound absorption with black acoustic fleece (αw= 0,45; NRC= 0,40)
Standard mesh sizes: M110, M260, M400. Other mesh sizes possible.

Fire behaviour
Standard: A2-s1.dO to EN13501-01 (non-combustible)
S4 RHOMBOS Lay-on/hook-on system