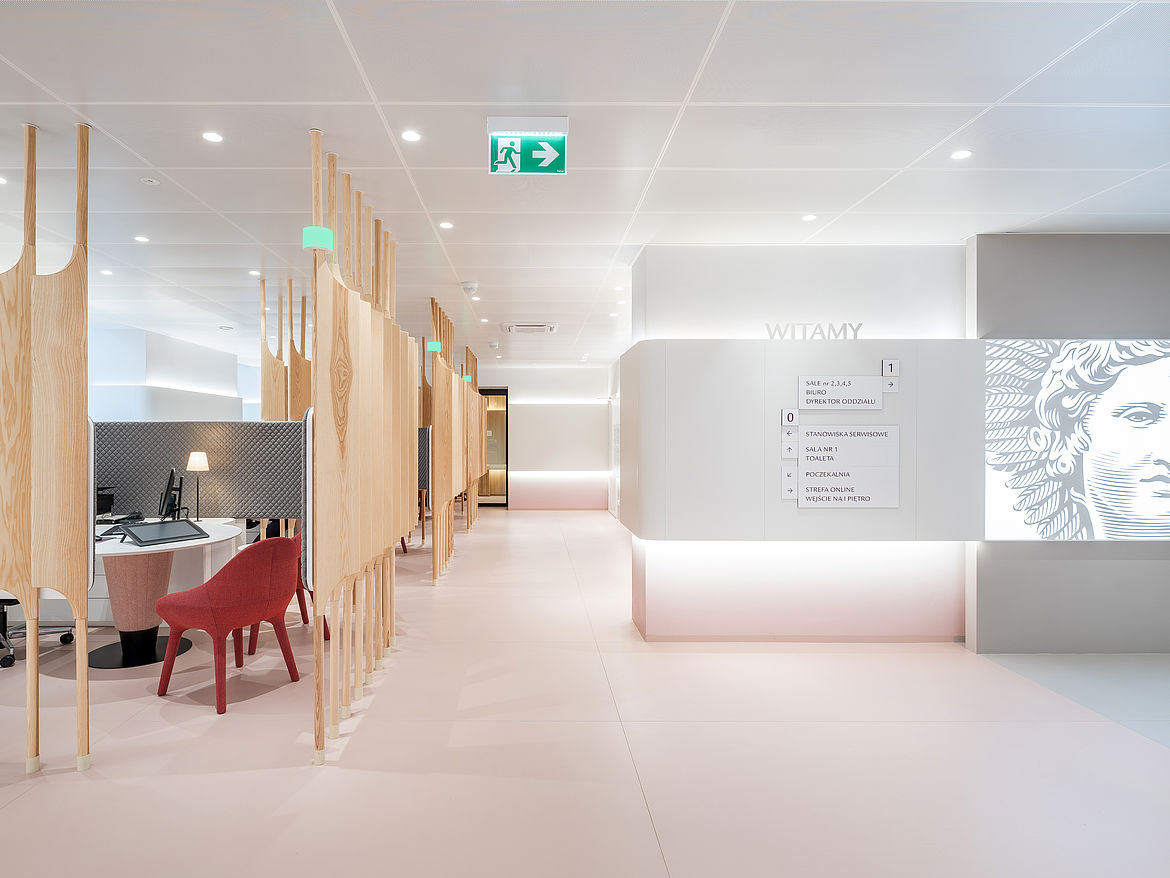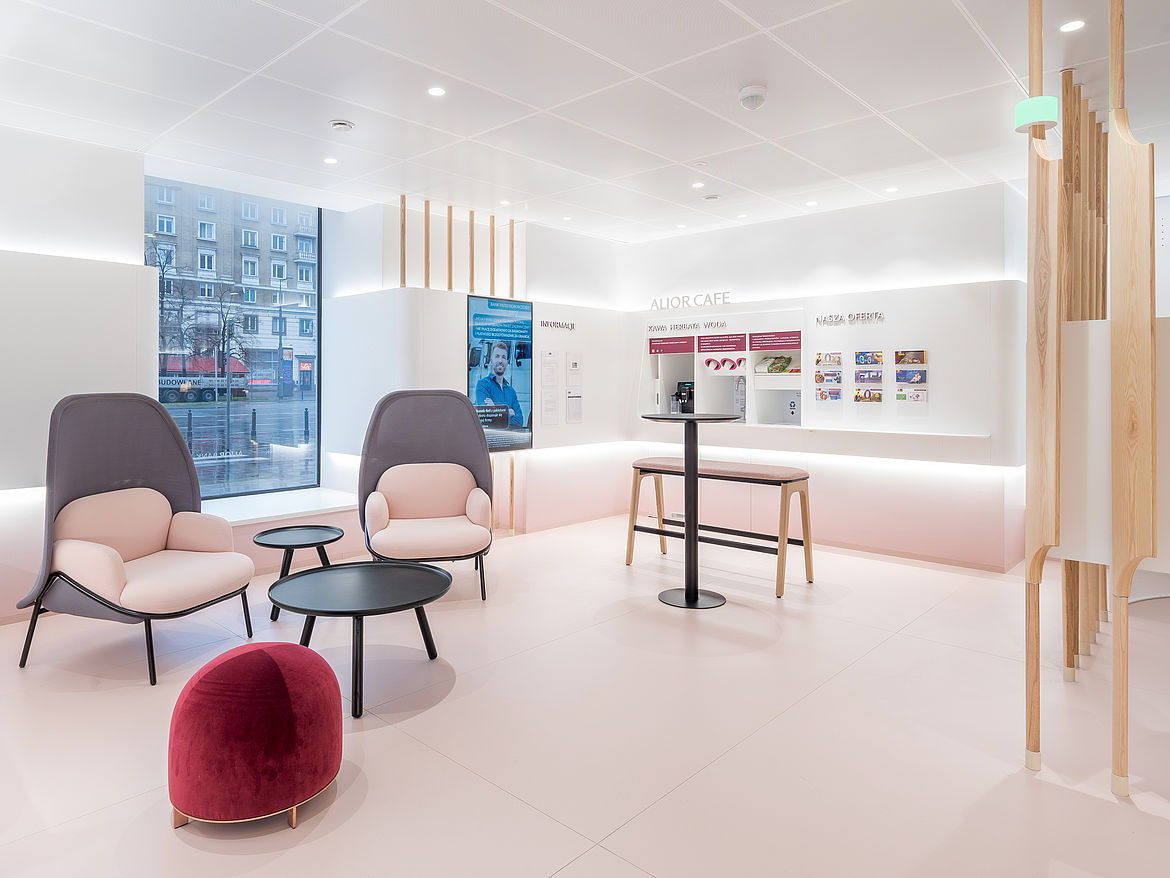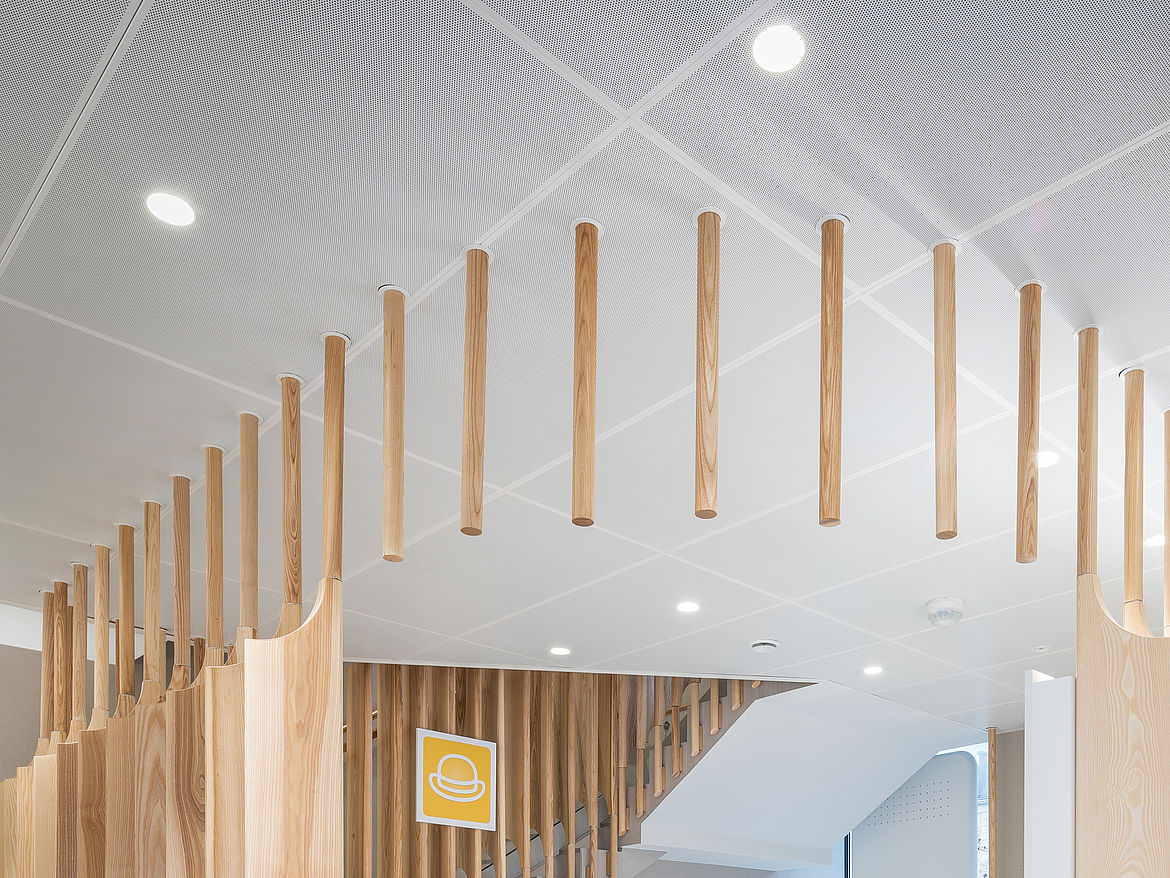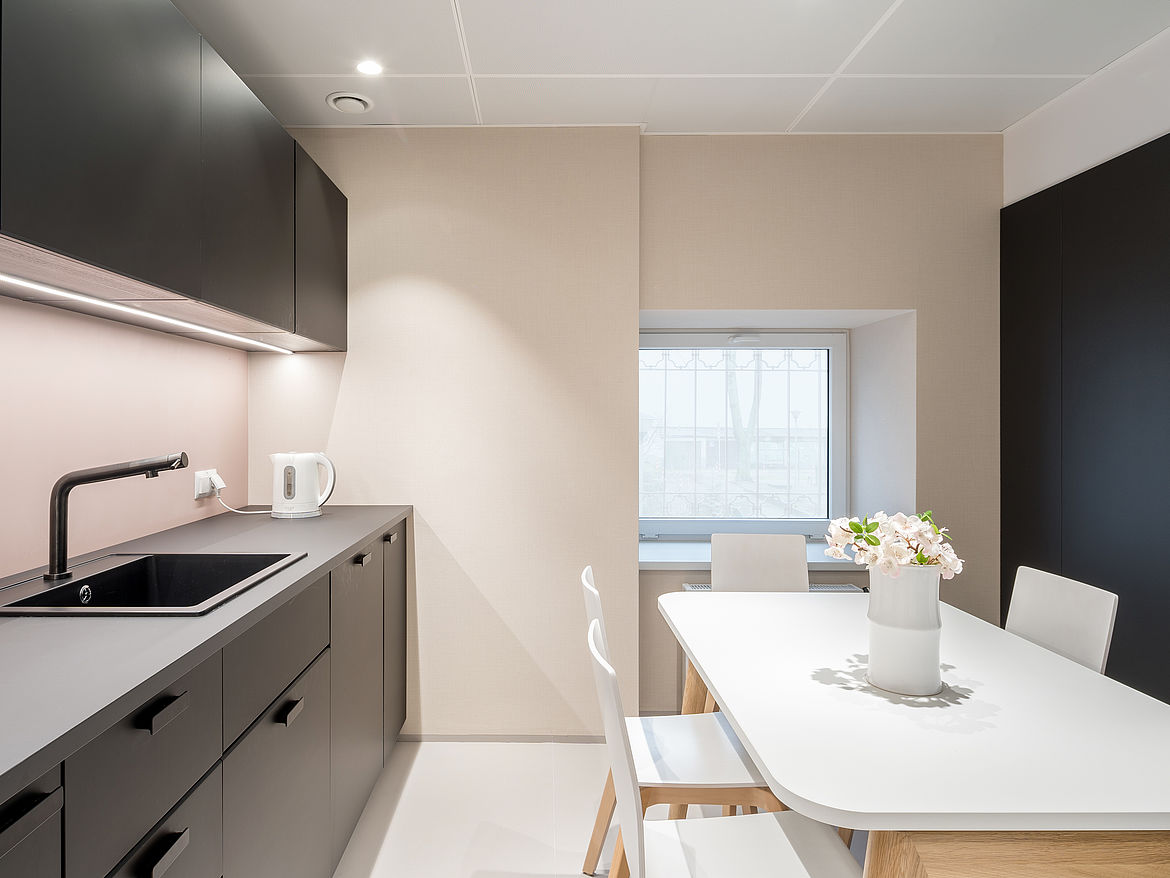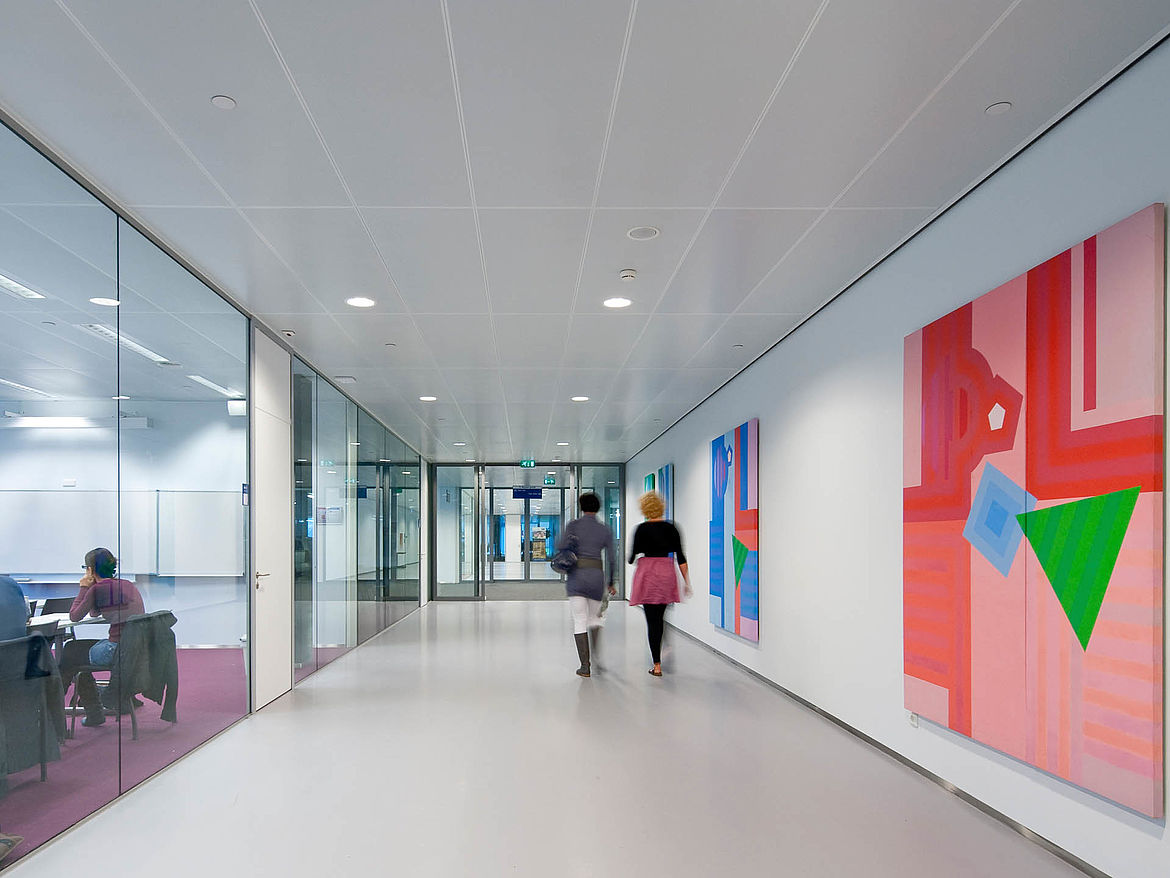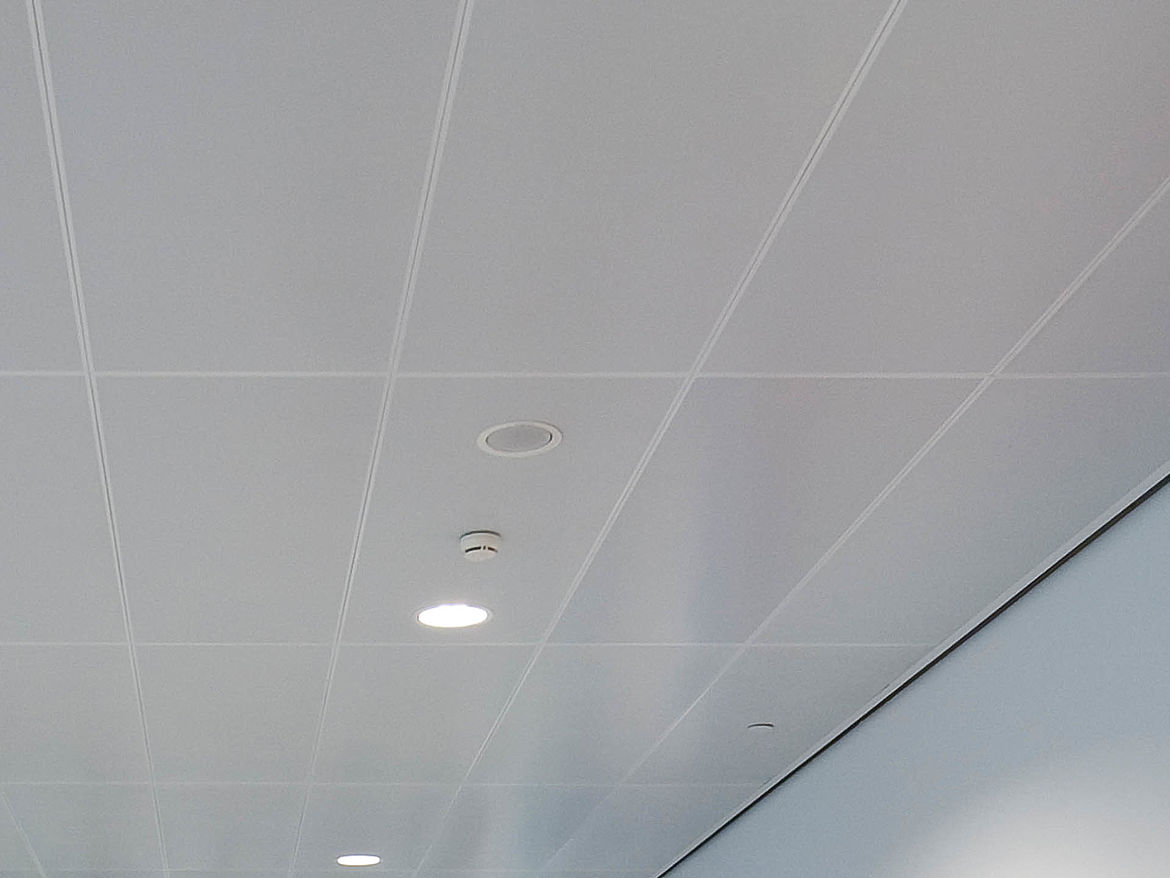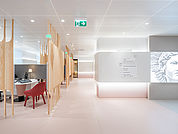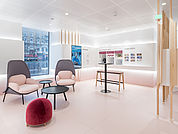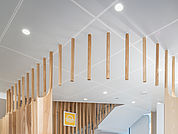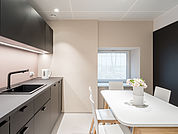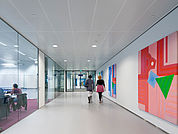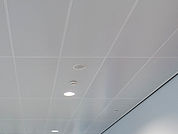 The modern S4 metal ceiling system has a concealed substructure. The individual panels are hook-mounted in the system and are easy to remove. On request, the metal ceiling can be produced to be resistant to lifting, wind action or thrown balls, and also foldable with mounting clips (S4.7 K), and a uniform seam pattern is assured even after maintenance work.
Optionally available with cooling meanders as a cooling ceiling
Flexible design options
Dimensions
Length:
S4: ≤3500 mm
S4.7 K: ≤2000 mm
TAIFUN variant, safe against thrown balls: ≤1600 mm
Width:
S4, S4.7 K: ≤1300 mm
TAIFUN variant safe against thrown balls: ≤400 mm
Recommended surface area:
S4: ≤3 m²
S4.7 K: ≤1.7 m²
Minimal width of longitudinal joint: 6 mm
TAIFUN variant, safe against thrown balls: 6 mm
Material and surface
Galvanised steel plate, aluminium: standard powder coating, white (RAL 9016 matt DUROPLAN Type 1). Coat thickness: 60 microns Other powder coatings are possible.
Aluminium: coil anodised or mirror polished.
Stainless steel: brushed or mirror polished.
Acoustics and perforation
Standard perforation: RG-L15. Other perforations are possible.
As standard, sound absorption with black acoustic fleece (αw= 0,70; NRC= 0,70)
Printing
Powder-coated cut sections, also printable with motifs and textures
Fire behaviour
Standard, smooth or perforated: A2-s1.dO in acc. with EN13501-01 (non-combustible